Soybean Rice "Beanus" is a newly developed soy food by Fujikko Co., Ltd. that looks like rice, and is a new concept in soy food that allows people to eat soybeans, which are rich in plant proteins and other nutrients, just like rice. It is truly a food like rice made from soybeans.
Due to the high affinity between our "Yakuzen Curry" and "Beanus" in terms of functionality and customer base, a contract was concluded between the two companies and "Azabu Juban Yakuzen Curry Shinkai" started offering the product from March 24, 2022.
As part of the collaboration menu, white rice can be changed to soybean rice for in-store, takeout, delivery, and catered lunches.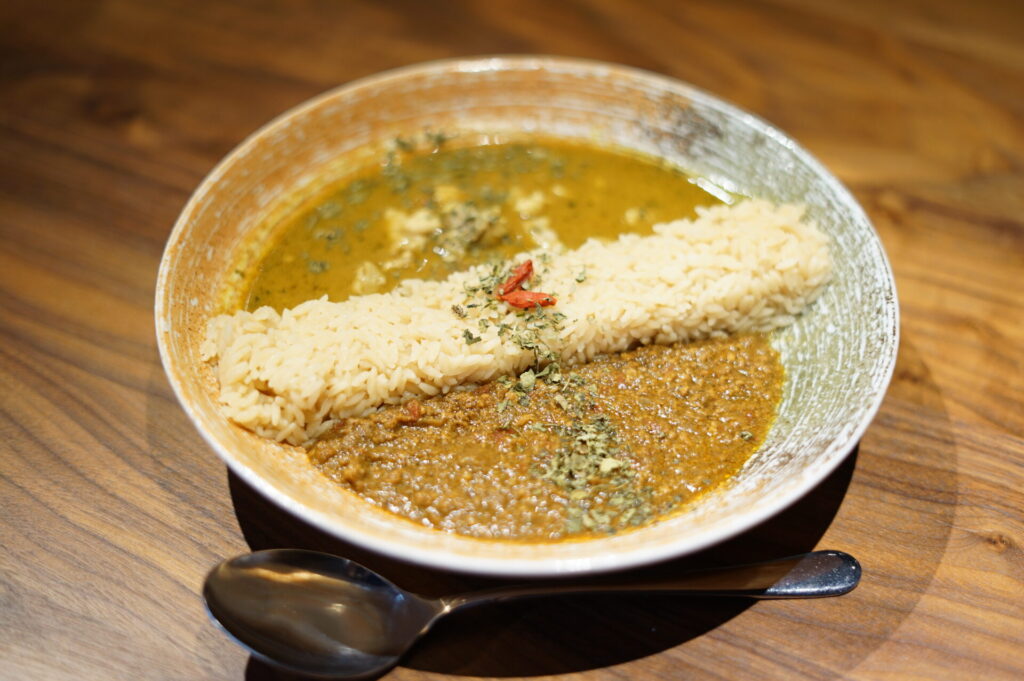 A soybean food that looks like rice with a crunchy texture.
High in protein and lower in carbohydrates than rice, yet satisfyingly filling.
Slightly sweet and mild soybean flavor, so you can eat it every day and never get tired of the taste.
Protein 26g per serving (150g)
87% off carbohydrates compared to rice
Comparison between "Standard Tables of Food Composition in Japan, 2020 Edition (8th Revision)" Uruchi rice (paddy rice and polished rice) and soybean rice plain.
Soybean Rice Nutrition Facts
Soybean rice/plain (per 150g serving)
Carbohydrates
-Carbohydrates
-Fiber
Medicinal soybean rice on sale
We are selling "Yakuzen Soybean Rice" cooked with our uniquely blended spices exclusively at our official online store.
The soybean rice cooked with more than 10 kinds of spices is very aromatic. It is a perfect match for our Yakuzen Curry. Please give it a try.
Also available in 100% vegetable